THE NELSON FAMILY 1968 RAT BUG

VW shell and Nova sub-frame were brought down to lower barn. Nova sub-frame was placed in position after sections of VW front end were cut off. Dash, dash components, and steering column were taken out.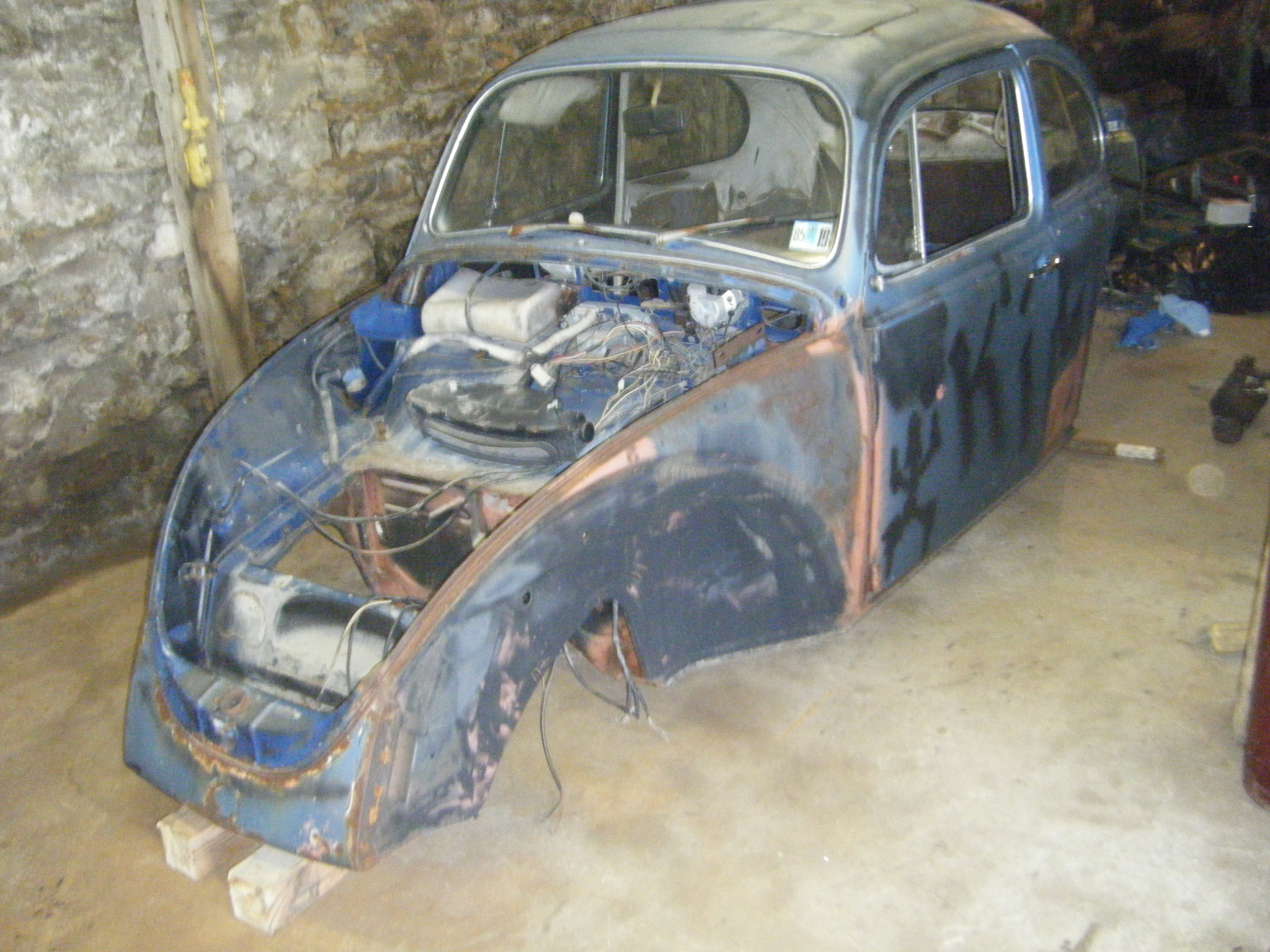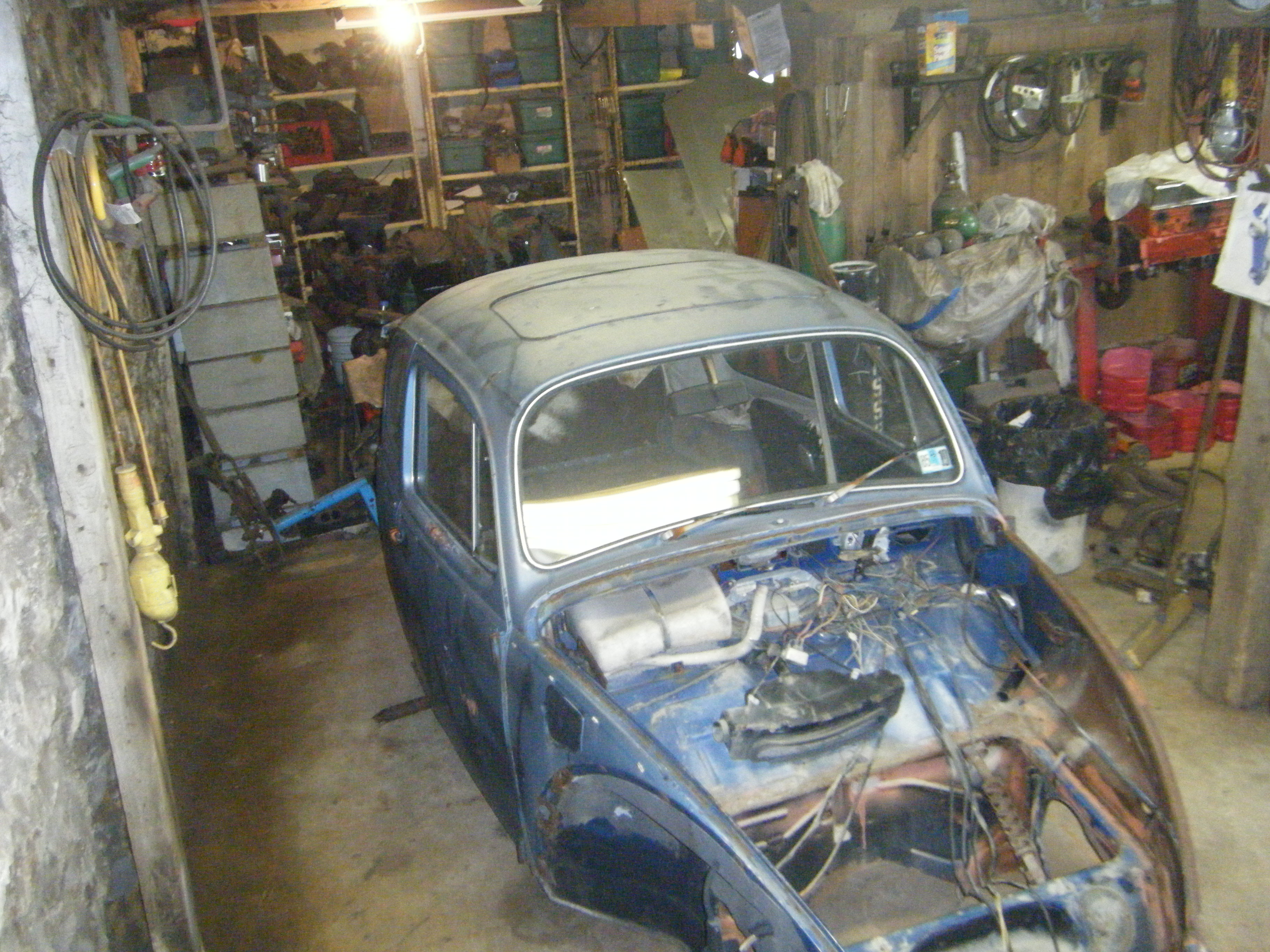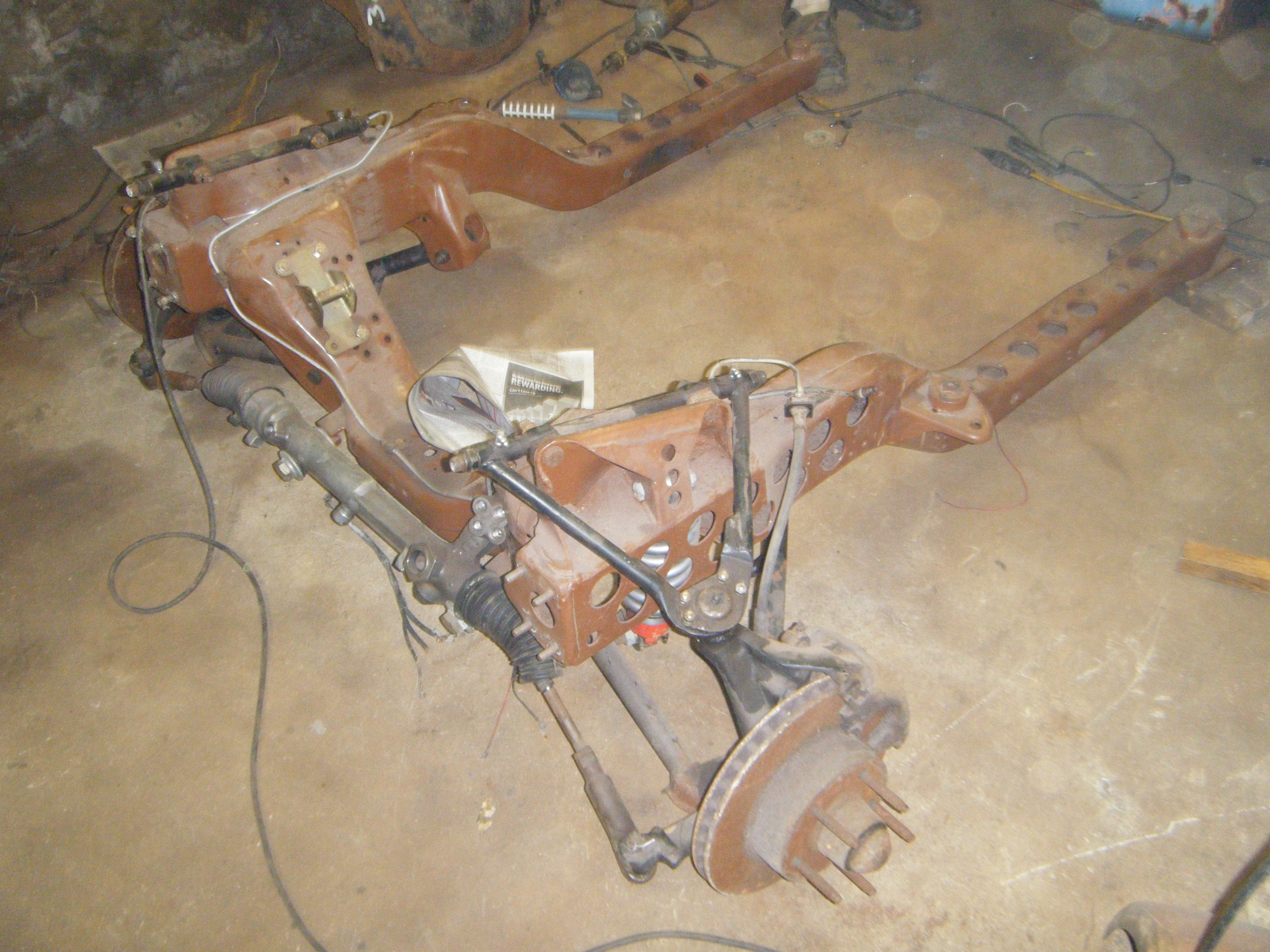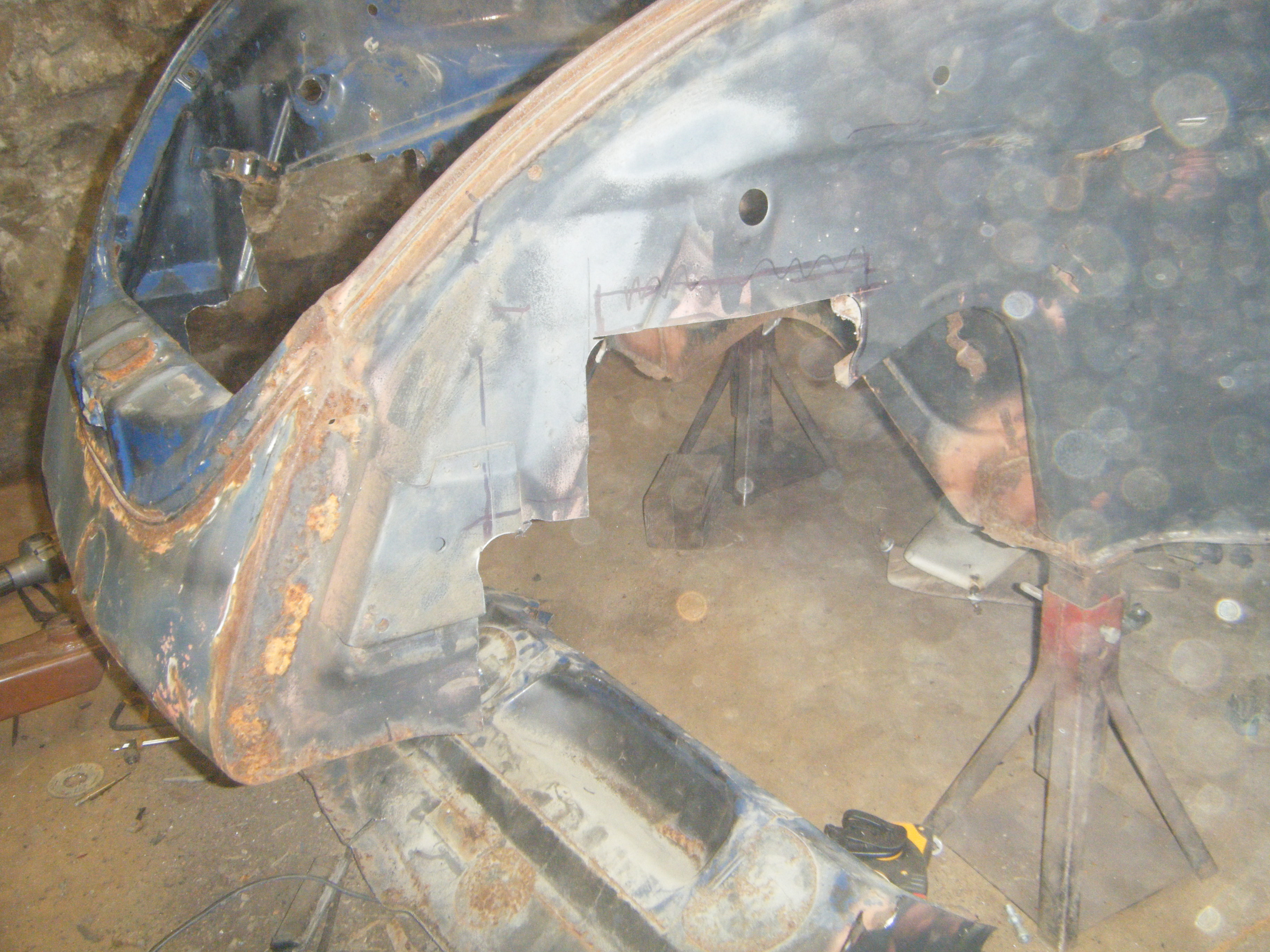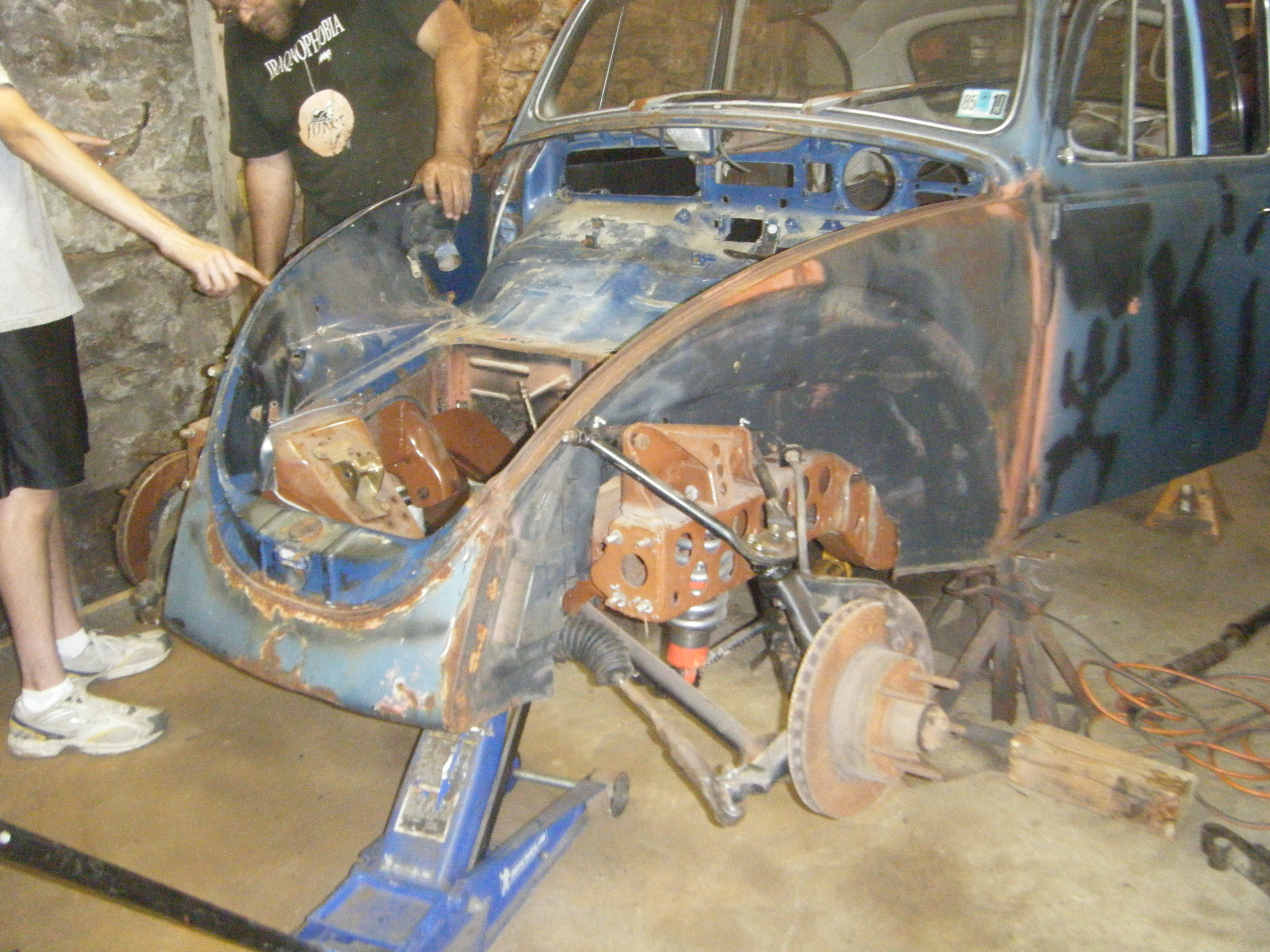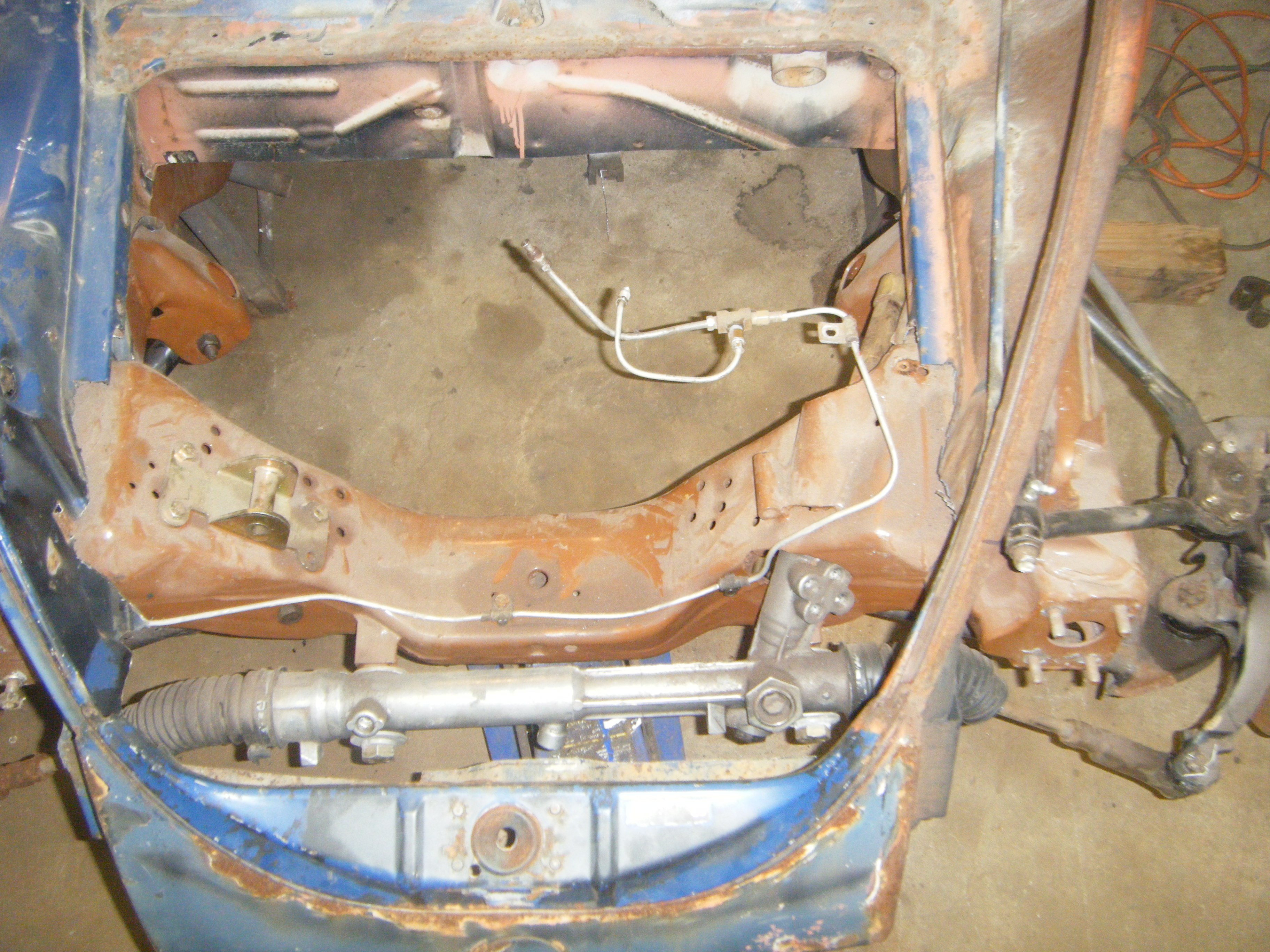 Under coating was removed from R front inner-fender. (No under coating was on L front inner fender.) Interior panels and sound deadeners were removed from R & L back seat area. (R & L door interiors remain.) Car was lowered to see bug at ride height.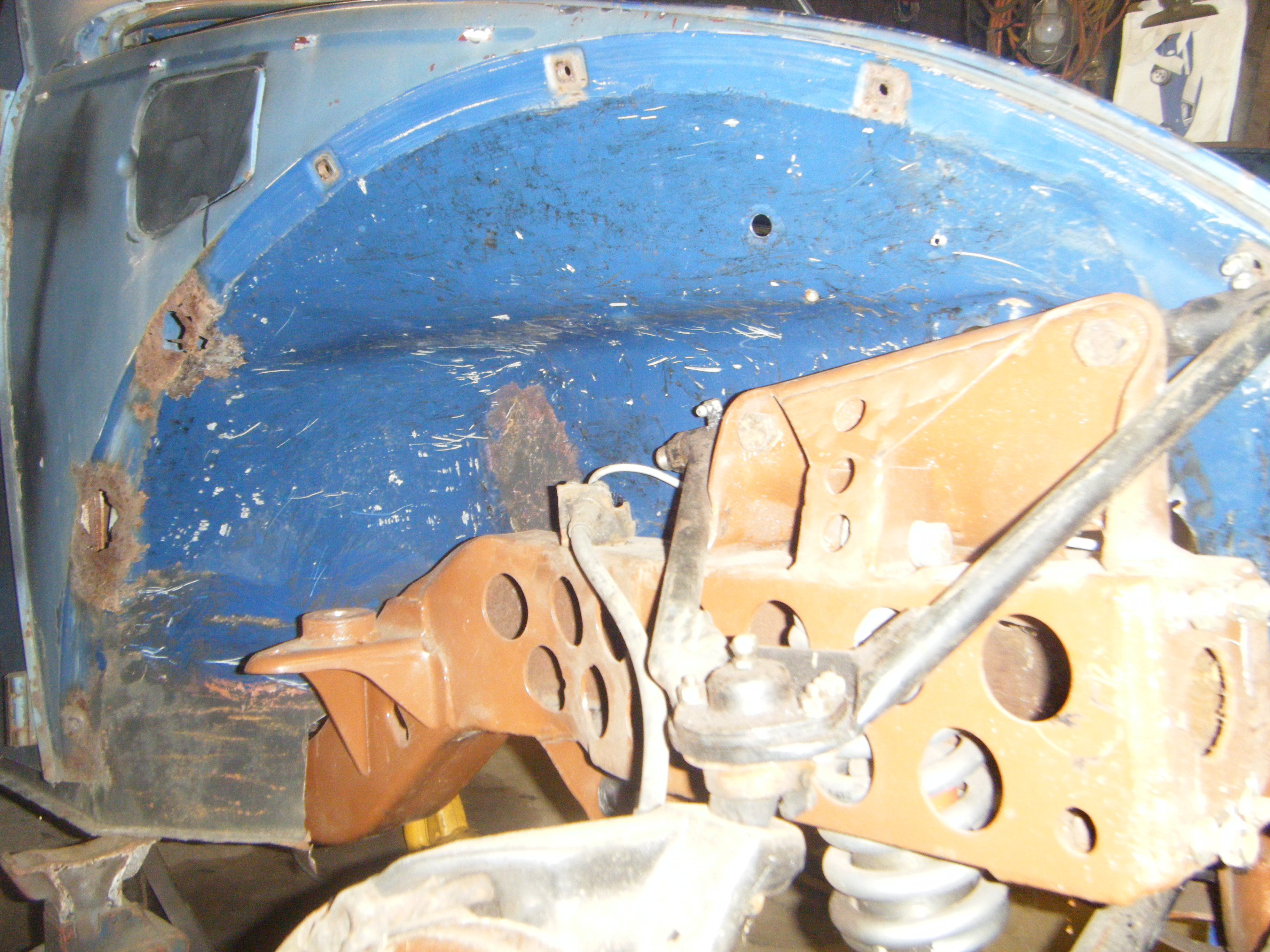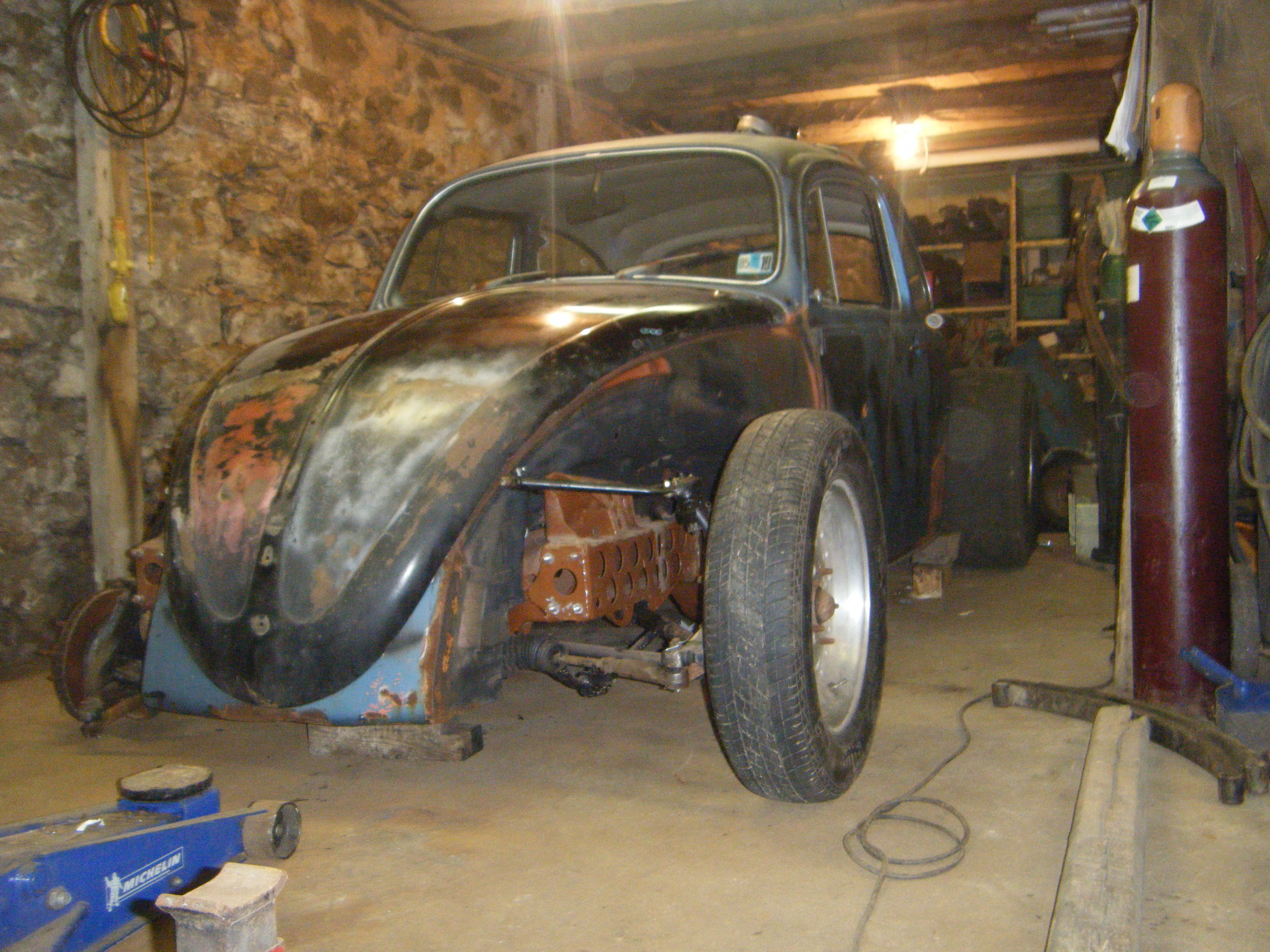 Roof interior was removed. Cross member was made.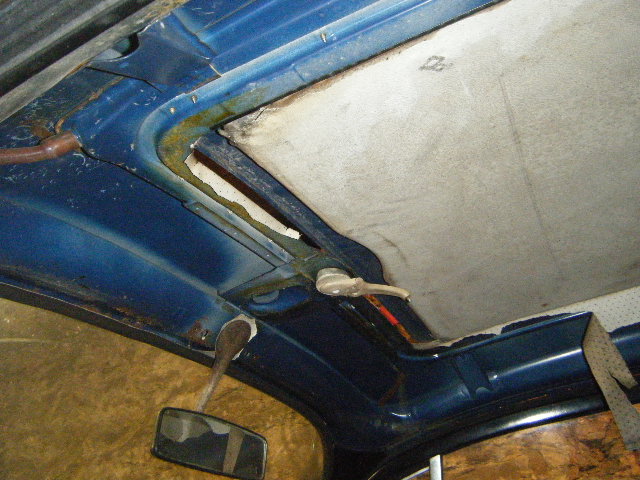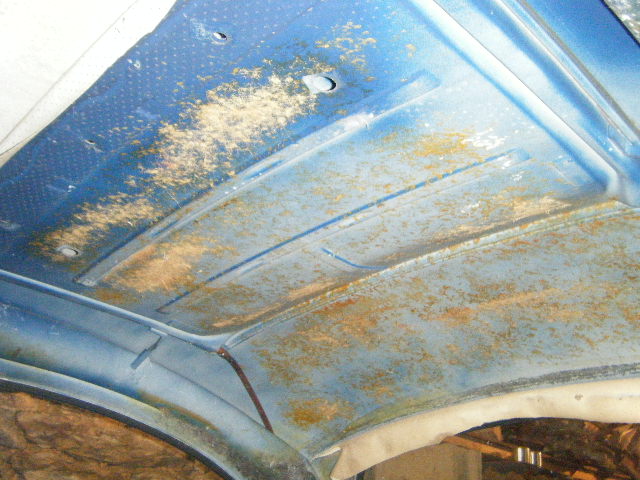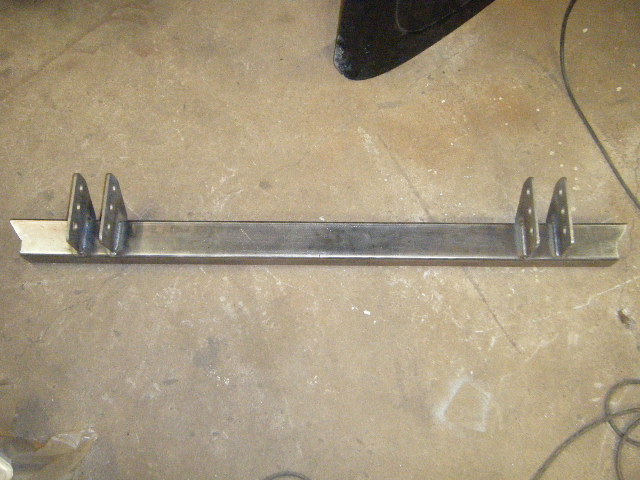 Rubber was removed from within car. Cross member was painted. Ladder bar mounting flanges were made.
Cross member was installed. Ladder bar mounting flanges were welded to their ladder bars. Metal was cut away from back seat area to clearance ladder bars and drive shaft. Rear was brought down to garage and put under car with ladder bars. Rear cross member/ parachute mount anchor was made and painted.